Did you know that 52% of users are likely to change services if they do not get a personal approach?
That is why modern business owners must add as much personalization to their services as possible. Luckily, modern web solutions such as machine learning provide many personalization options.
Machine learning has come a long way. From being just an idea for a sci-fi novel: it is the reality of our world today. There is no industry where artificial intelligence can't optimize the efficiency of business processes.
Same story with the marketplace business. Having appeared recently, it quickly became popular due to its convenience and universality. Almost any offline business can be digitized via marketplace platforms.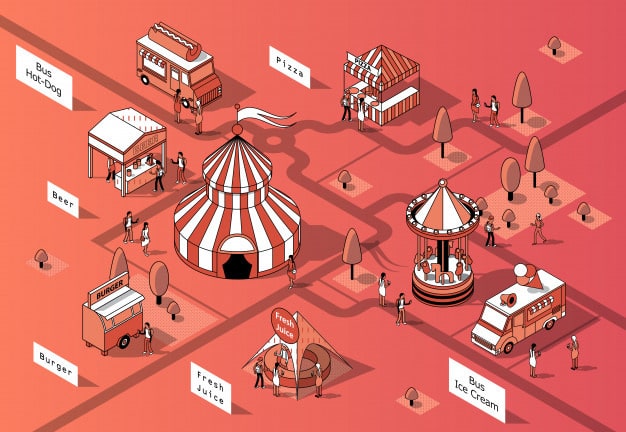 The idea of machine learning marketplace reinforcement with machine learning algorithms and ML techniques isn't new. It has been widely adopted, including by big players such as Amazon, Airbnb, and Etsy.
So WHY and HOW exactly can you use machine learning in the marketplace development? Let's have a closer look at these questions.
How to use Machine Learning in Marketplace Development
1. Predicting products preferences
Personalization of search results resulting in recommendations for users is one of the most common ways to apply machine learning to a marketplace business.
It starts with an analysis of different aspects of the user's behavior. Then artificial intelligence algorithms can recommend goods and services that users are likely to buy.
The machine learning algorithm can boost the improvement of the user's experience. It is possible by analyzing the following data:
Personal profile (such as location and interests)
Search history (such as previous search results and any applied filters)
Clicks (such as which items were viewed, and which ones were added to the cart)
Purchase history.
Behavior of similar users (such as those from the same location, or with similar interests).
Most popular items from this category
The more actively the user uses the platform (i.e., looks for items or services, adds items to the shopping cart, buys items), the more precise information the system will have. And the more relevant options it will offer to the user.
2. Prices adjustments
When setting prices for goods or services, the seller faces two challenges:
Setting the correct price
Adjusting the price to market changes
How to set the correct price? This question is particularly important. Especially for those selling unique items such as hand-made products or precious goods.
Are you engaged in retail commerce or provide popular services like cleaning or taxi? It might be enough to just study the competitor's offers and establish appropriate pricing.
But how to adjust the price to market changes? There are many factors that influence the final pricing. These are the material cost and the length and complexity of the artist's work.
It can be challenging for humans to consider all factors and calculate an appropriate price. However, artificial intelligence can do this in minutes.
For example, AI is used for price adjustment at Airbnb. All flats are different. The price depends on location, season, flat conditions, whether you will live alone or share with the owner or other guests, etc.
3. Predicting and preventing fraud
Shared economy marketplaces are about trusting your valuable property to a complete stranger. For example, renting your car, house, or even money. Acting as a mediator, an online machine learning marketplace takes the responsibility of ensuring security. So, the relations between buyers and sellers become more trusted.
There are many ways to secure your platform. One common method is a system of reviews and references. Everyone can read the references written by previous business partners. And then decide if it is worth dealing with this person.
However, there is a disadvantage of this system. Though it prevents the recurrence of fraudulent incidents, it does not prevent fraud itself. This is where machine learning can help.
The online marketplaces build custom systems that predict and prevent fraudulent activities and do not allow fraudsters to operate on the platform.
They use transaction history and information from social networks and other external sources. This allows the machine learning algorithm to detect anomalies in user behavior and either restrict the user's operating on the platform or require additional verification.
Machine learning can predict and prevent many types of online fraud, including payment fraud, fake listings, spam messages, account hacking, and duplicated accounts.
4. Improving customer support
According to the recent research, within two years 85% of customer support will be handled without the participation of a live person.
The intelligent chatbots powered by machine learning algorithms will be able to answer the most common user questions, and also track user behavior, etc. Human workers will only deal with unusual cases.
The benefits of customer support powered by artificial intelligence are clear: business owners will no longer need to hire lots of human support specialists, pay their salaries, and pay for renting and maintenance of an office.
Chatbots can communicate with hundreds of users simultaneously without impacting efficiency. Artificial intelligence will both increase the speed of work and eliminate human mistakes.
5. Retargeting & Upselling
It would be too optimistic to hope that every customer that comes to your marketplace will make some purchase. People visit marketplaces for different reasons. Except for buying goods or services, people may want to start with checking product descriptions, look for detailed information, check reviews on many platforms.
All these people are potentially interested in your goods, but for some reason are not ready to make a purchase yet. With machine learning, you can make them come back later when they will be ready to buy something.
Machine learning in the marketplace provides you with an ability to provide better dynamic retargeting and upselling. Machine learning uses information about customers' profiles and goes through millions of profiles, analyzing their behavior. Then you can get valid information to predict which users are more likely to become buyers and worth spending your retargeting budgets on.
6. Trend Analysis
In modern e-commerce, people got used to personalizing product recommendations. At this point, you should watch trends inside your marketplace more carefully to meet your customers' needs. But the situation gets a little bit more difficult when you gather information about different types of users.
Machine learning helps with a better understanding of who your target audience is, what are their real preferences, and what are the important trends to consider.
The customers' data would probably need to collect:
Demographics
Psychographics
Behavioral data
Search data
After putting this piece of information together, you will be able to get some insights about your customers' behavior. Machine learning techniques help to gather and analyze customer data to predict the needs of your future users.
7. Feed Personalization
Let's face it: every marketplace wants to get more conversions and sales. And a decent personalization algorithm can help with it by analyzing the search and needs of your customers and providing them with personalized feed.
From a technical side, marketplace personalization will result in the extension of your marketplace with the recommender system.
The machine learning algorithms could be used for personalization of such features, as :
Purchases
Product filterings
Wishlist listings
Product views
Ratings
Comments
Product reviews
Interactions with advertisement
'You might also like' & 'People also buy' sections;
Good marketplace personalization provides a better user experience. Therefore, you can be a little bit more sure that your potential buyers won't abandon the cart or get easily distracted from your marketplace.
8. Managing demand and supply
According to Statista research, the 2017 winter holidays took over 8.2 billion worth of e-commerce sales only in the United States of America. But Christmas isn't the only time when demand grows. Sales raise not only during the holiday and it's crucial to analyze and predict the best time to provide a better supply for buyers.
Predictive machine learning algorithms work the next way:
Firstly, it is needed to gather information about the cycles of demand for your goods or services of your target audience. To do this, you can use various public analytics sources like Google Trends or Statista;
Secondly, obtain your internal marketplace statistics on demand of your buyers;
Third, combine the above data to see the number of which goods and when has to be increased. Besides, your marketplace has to technically ready for this rush;
Therefore, your marketplace can manage holiday discounts, providing efficient product demand, and attracting more customers.
9. Machine Learning for Visual Search
The visual search and image recognition technology is simple to use and extremely helpful when a customer needs to find a product, but for some reason has only a picture of it.
To add such a convenient feature to your marketplace is an implementation of an image recognition engine. An algorithm will match the input image information with the marketplace's product database. The closest matches will be selected and delivered to your customers.
10. Chatbots
Chatbots are extremely popular now. Thanks to artificial intelligence, it is possible now to make your chatbot interactive and human-like. Such an assistant can perform various tasks for your marketplace, from daily customer support to effective t lead generation.
Artificial intelligence chatbot can assist your customers with:
Finding products customers ask for
Suggesting relevant items
Comparing items by their characteristics
Proceeding payments
Arranging shopping lists
Read more: How to Build a Chatbot with Natural Language Processing
Cases of Using Machine Learning in Popular Online Marketplaces
Airbnb
Airbnb is an online marketplace that allows people all around the world to rent out their homes or find any kind of accommodations for their vacation. According to Airbnb statistics, the marketplace there is over 150 million of total users on Airbnb for a moment and over 650,000 hosts worldwide.
Therefore, how Airbnb uses machine learning? For Airbnb hosts, it can be particularly difficult to set a price for the apartments due to multiple factors that can impact prices:
Date
Accessibility of the city center
Public transportation
Air conditioning
TV
Wi-Fi
Heat
Private entrance
etc.
They must also analyze existing demand and supply and set competitive prices in order to attract guests and sell the items.
Airbnb machine learning engineers have launched a feature. It can predict the likelihood of a particular listing being booked. Even at specific prices on specific dates.
It is a mathematical model that analyzes the demand and supply for those dates and suggests a price in order to increase the chance of booking the apartment at the best price for the host.
Recommended: How to Build a Website Like Airbnb
Let's look at the procedure for listing a house on Airbnb. We can see the factors that affect the rental price of the house. For testing purposes, we have chosen to rent a private room in Paris.
The host is ready to rent a private room with a queen-size bed and a private bathroom.
Then, the host is asked to choose the amenities. It will simplify the guest's life during the trip. And help the property owner to justify the higher price.
Then, the system calculates the approximate earnings of the host. Thus, you rent a private flat with a queen-size bed, private bathroom, and basic amenities. Located not far from the city center, it will earn about $1280 per month.
Then, we have uploaded the photos. The bedroom, bathroom, and kitchen. Also, we added short titles and descriptions.
Having fulfilled all the necessary points, we are offered a base price by the system. There are also variants of pricing for low and high seasons. That allows correcting the offer depending on the demand.
You can choose the suggested price or set your own. According to Airbnb's data, the hosts who adopt the suggested price get 5% more bookings.
Uber
Uber also faces challenges in setting the price for their services.
Their major challenges are the low profit from some trips and low driver efficiency in peak times of demand when the requests become spread out and drivers make fewer trips per hour.
How Uber uses machine learning?
Their major challenges are the low profit from trips and low driver efficiency in demand peak times. Especially, when the requests become spread out and drivers make fewer trips per hour.
In order to adjust the prices for trips that depend on time, location, user categories, and ride history, Uber have developed a machine learning system called Michelangelo.
Uber Destinations Prediction
Features of Michelangelo:
It has a feature that predicts where the user is likely to go. Such predictions depend on the current location, time of day, and previous ride history.
A new user without a ride history? OK, the system offers you the most popular destinations from this place at this time.
Uber has also designed a solution that allows adapting the prices for different user categories. For example, if the client is located in a wealthy location, the price of the trip will be higher than for the same mileage from a poorer neighborhood.